Miniature Australian Shepherd Puppies available for sale at Breezemore in Maine, as well as a link to all past Mini Aussie puppy litters to browse little Aussie puppy photos!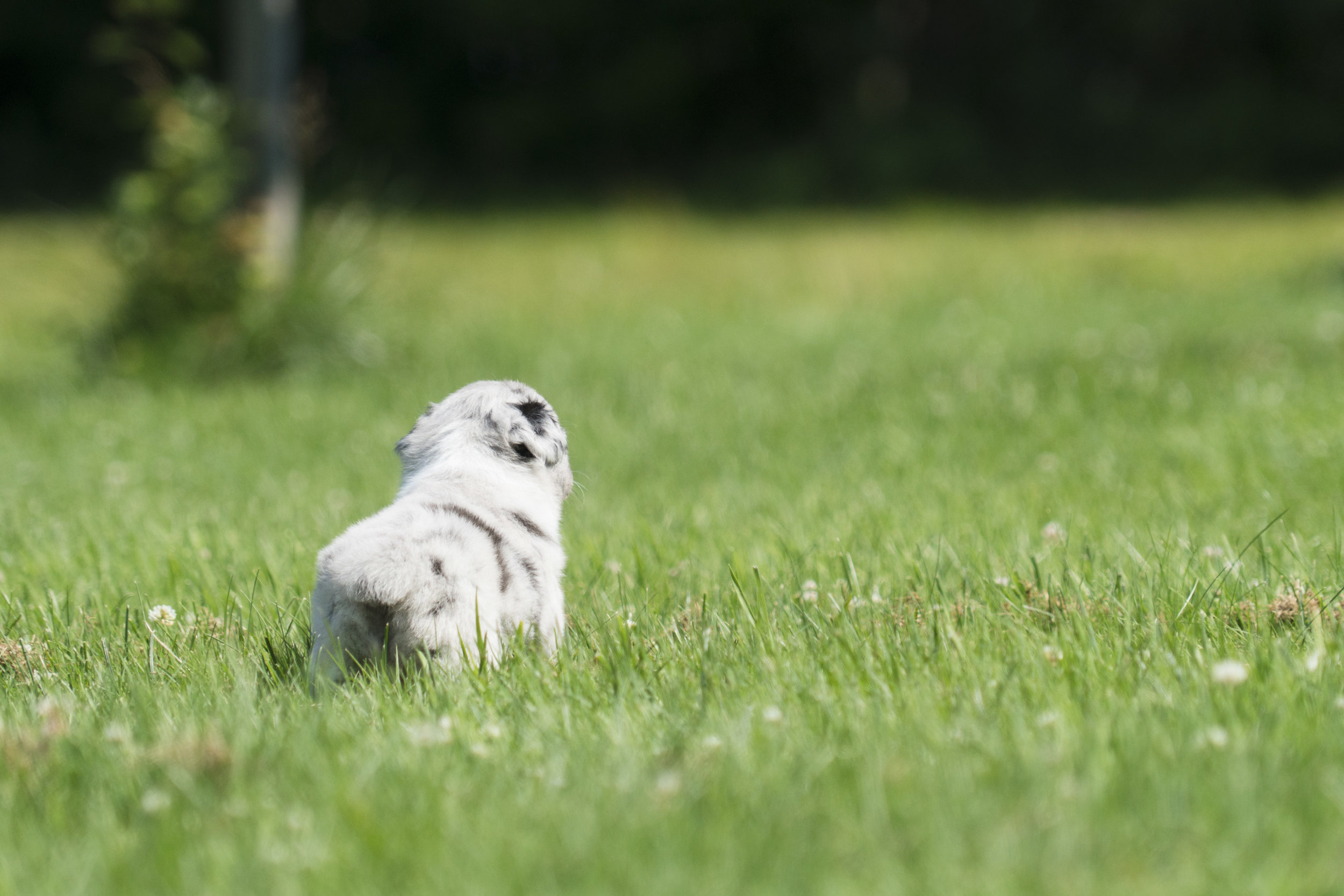 Fall 2019 Puppies will be arriving starting
in October. Email for information or questions.
Miniature Australian Shepherd Puppies
If you're looking for a puppy down the road, you can start our puppy process: If you're interested in a Breezemore Mini Aussie, email me and I'll add you to the waiting list. It's based on order of contact and confirmed interest. Once I know a litter is upcoming, I'll email those on the waiting list and ask if they'd like to make a deposit for that litter. You can accept or pass -- passing maintains your spot on the waiting list if you'd prefer a later litter. The waiting list determines the order of deposits, which in turn determines your pick-spot for the litter. If, when it comes time to pick your pup, the one you had your heart set on isn't available, you can roll to the top of the waiting list -- which puts you in line as first pick-spot for the next litter.
If you check Breezemore, you may notice we never have that many available puppies once a litter is born: the above is why. If you're interested in a mini, it is best to contact me early as most of the pick spots are already chosen a week before the puppies are born. The waiting list ensures you get in early, but you're not committed until a confirmed litter and deposit time.
Our Facebook Page for Breezemore's Maine Miniature Australian Shepherds is also a great place to stay updated and talk to me and others who have a Breezemore puppy. You can also email me at breezemore@gmail.com for more information.
Past Miniature Australian Shepherd Litters
Below you will find links to the individual litter pages for every Mini Aussie litter we've had at Breezemore. Browsing through past litters is a great way to spend time waiting for new puppies and to see what you can expect from future litters. There are pictures, descriptions and even some videos for the litters below!
Click the litter's banner image to see larger pictures, more information and the occasional YouTube video.
That's it! You've reached the bottom and seen every litter that has run through and caused puppy chaos in Breezemore's kitchen!